Avoid ? Epoxy granite for DIY CNC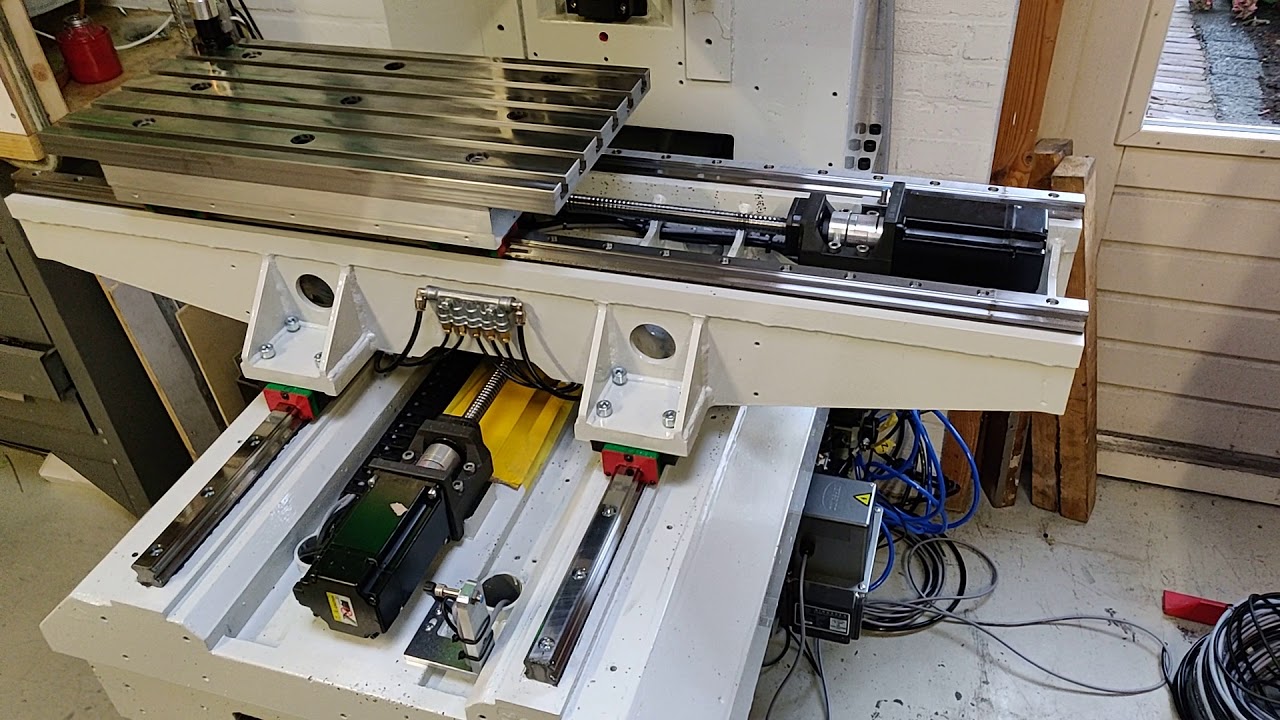 Epoxy granite is a material that has been gaining a lot of attention in the DIY CNC community for its ease of use and dampening characteristics. However, there are some drawbacks to using epoxy granite that you should be aware of before you decide to switch to it for your next CNC build.
What is epoxy granite?
Epoxy granite, also known as polymer concrete, is a material made from a mixture of epoxy and granite aggregate. It is often used as a construction material or for making countertops, floors and other surfaces. Epoxy granite is strong and durable, and it can be shaped and molded into nearly any form. It is also resistant to heat, chemicals and impact and has beneficial dampening characteristics.
How is it made?
Epoxy granite is a material that is made by combining epoxy resin with granite powder / aggregate. It is a strong and durable material that is often used in the manufacturing of countertops and other surfaces.
What are the benefits of epoxy granite?
Epoxy granite is an increasingly popular material for DIY CNC machines. It is strong and durable, yet relatively lightweight (vs steel) and easy to work with. In addition, epoxy granite is non-conductive and has excellent vibration damping properties, making it ideal for use in CNC applications.
While it is known for its dampening properties … it is actually not that good vs alternatives. To illustrate see image below: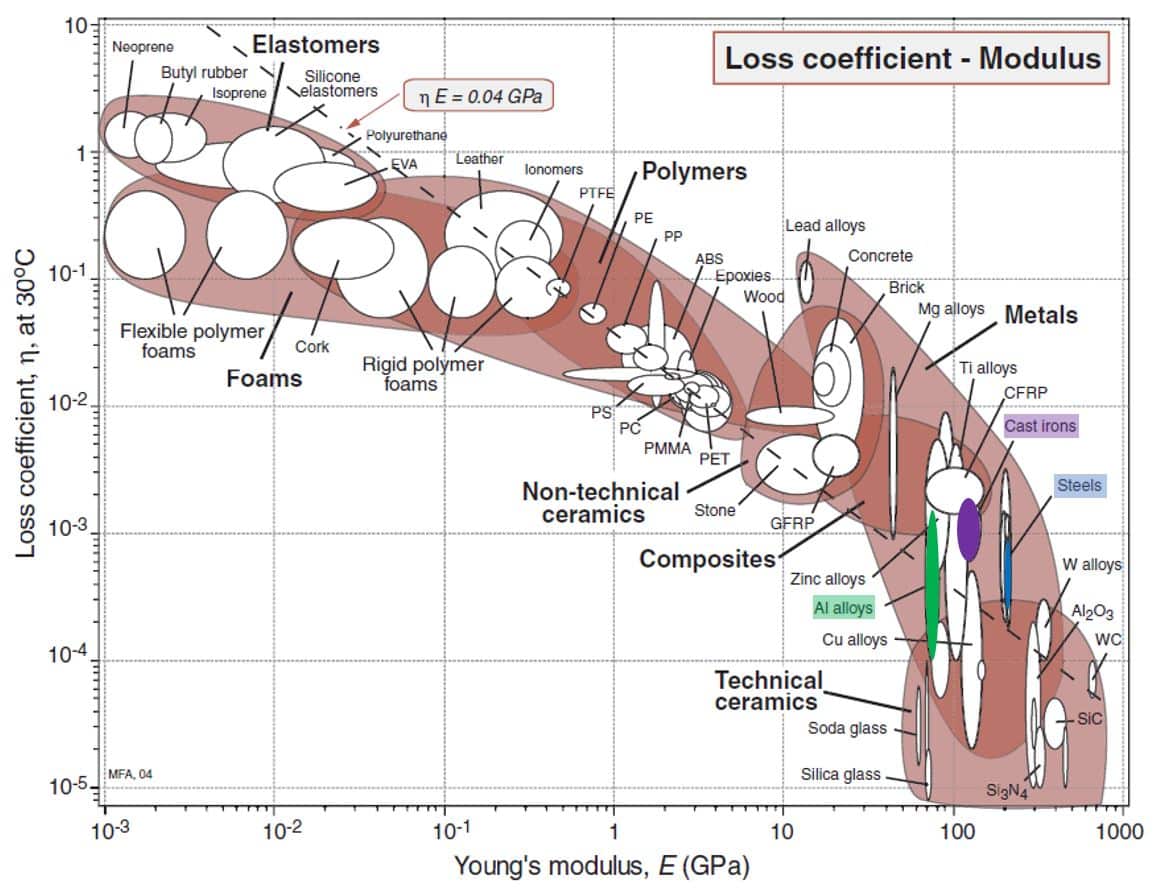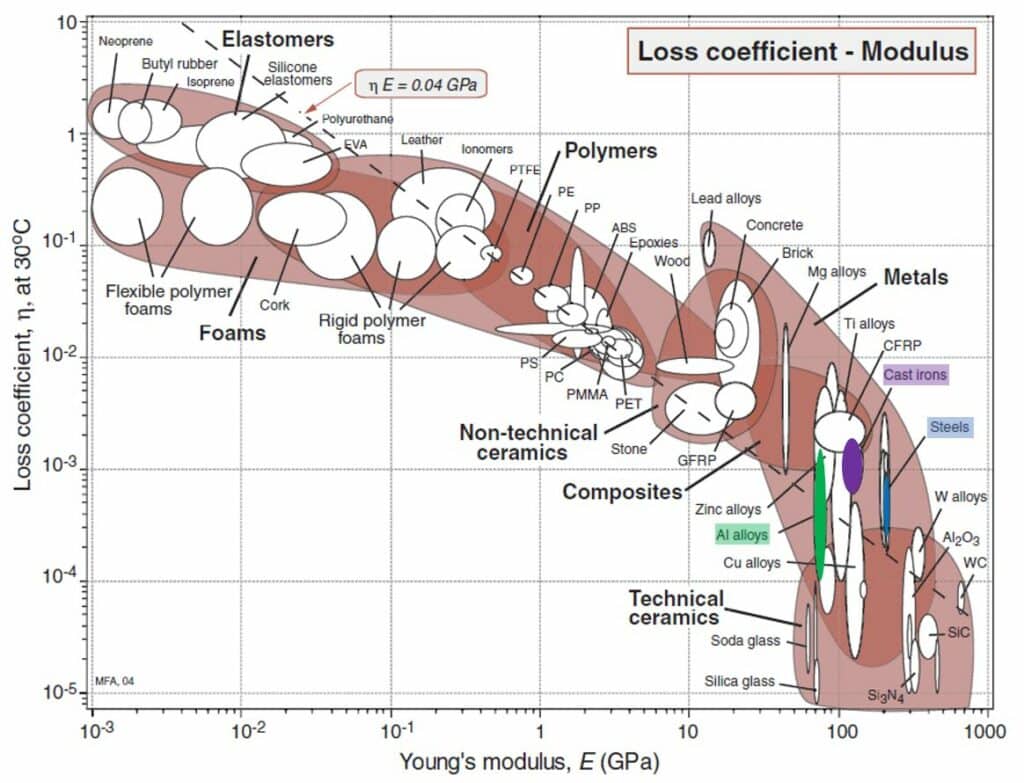 So while it is approximately 3-5 times better in dampening vs an empty steel tube. There are other alternatives which exceed that by 50 times. source: Durfill – Fraunhofer -IWU . I will write a post about what is dampening, which materials have which properties etc.
Finally, epoxy granite can be difficult to work with if you don't have experience. It requires special tools and techniques to ensure good end results.
Make sure you don't miss any posts. Get an weekly update of new posts. Subscribe now
What are the alternatives to epoxy granite?
Epoxy granite is a popular material for DIY CNC machines, but it's not the only option. Other materials like UHPC or other polymer concretes can also be used to build a CNC machine. Each material has its own advantages and disadvantages, so it's important to choose the right one for your project.
Epoxy granite cnc builds
Which epoxy to buy?
As epoxy granite is a mix between epoxy and generally sand or other additives you generally don't need a specific epoxy to enable that. It must be noted that which these DIY solutions it is best to experiment with mixtures on a small scale before you make parts out of it or fill cavities on your cnc router or cnc mill. There are various recipes floating around on youtube and for example cncnzone. Best bet is to get your inspiration there.
Experiments in creating the best epoxy granite mixture
If you want a big CNC machine you need a strong, vibration-resistant base. They build bells out of metal, so that might not be the best if you want something that doesn't shake. Epoxy granite is your best bet, but what epoxy granite is the best? That's the question [Adam Bender] answered in a series of experiments that resulted in a great-looking CNC machine.

While this is a project that resulted in a completed base for a CNC machine, this is also an experiment to determine the best formula for creating your own epoxy granite. The purpose of the experiment is effectively to determine the best-looking epoxy granite and uses four variables in the composition of this composite. Play sand, gravel, dye (in the form of iron oxide and liquid epoxy dye), and two-part epoxy were used to create seven different samples. Samples using rock didn't turn out that great and still had trapped air. This was true even if the epoxy was put in a vacuum chamber for degassing. The winning combination turned out to be a mix of 80% sand and 20% epoxy with a bit of black dye, vibrated for 30 minutes on a DIY shaker table.

Hackaday – Adam Bender – Experiments in creating the best epoxy granite
Conclusion
Epoxy granite is an awesome material for making DIY CNC machines. It's strong, durable and looks great. However, it can be expensive and difficult but in some cases easy to work with. If you're up for the challenge, though, epoxy granite is definitely worth considering for your next project. Although don't forget the alternatives such as concrete / UHPC as these also have very promising characteristics.