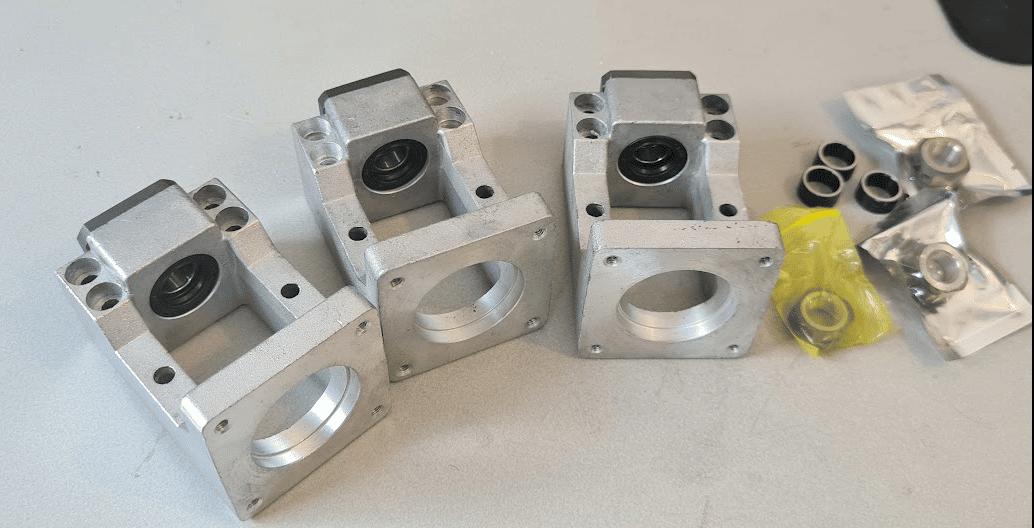 For my new CNC build I opted to go for a ready-to-go cast CNC motor mount for my DIY cnc.
I chose for HLTNC's option due to the fast shipping to EU and good prices. I opted for the HM12-57-V C5 (angular contact bearing) model
Items were packed well, arrived in ~14 days from China to EU and was complete and to spec. I paid ~15 USD each ex shipping cost.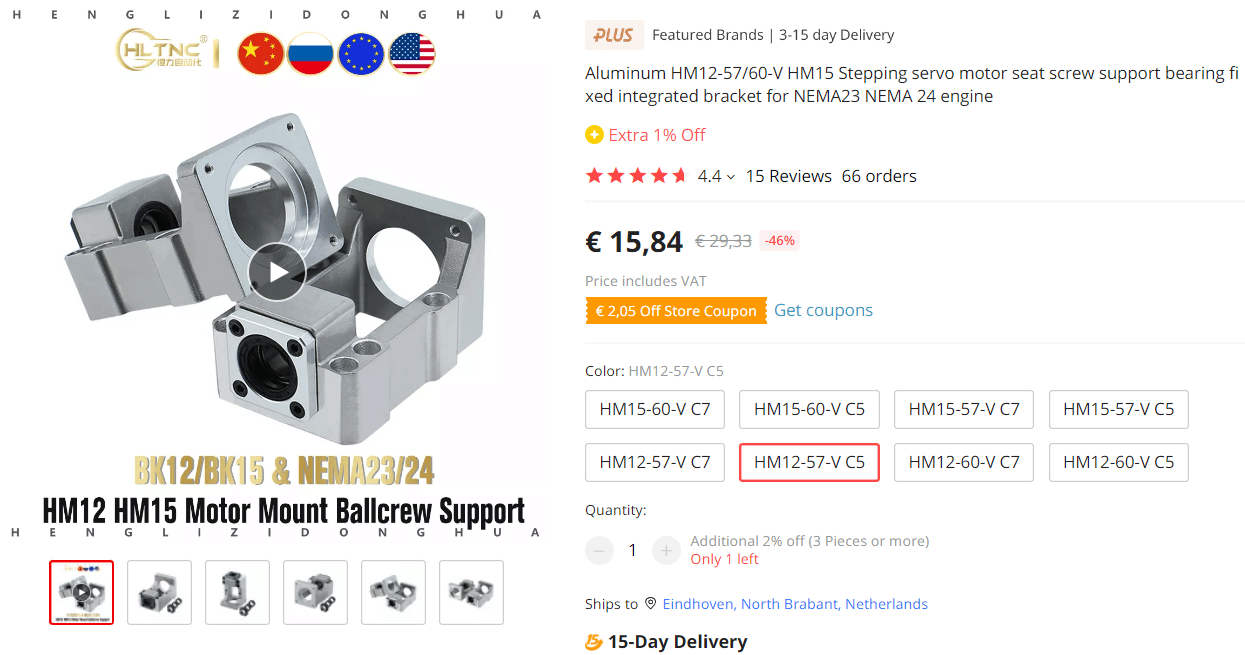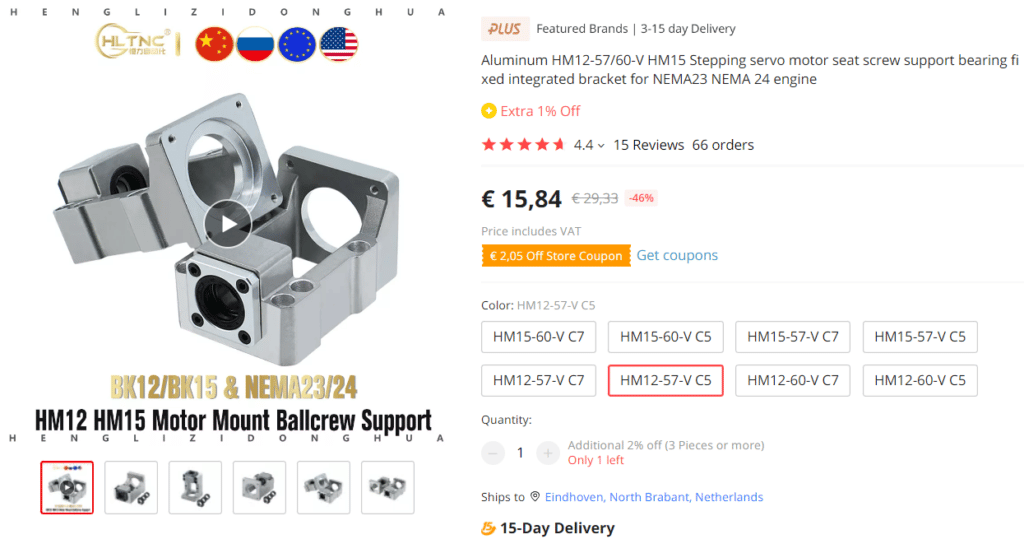 So far I'm happy with the product
HM12-57/60-V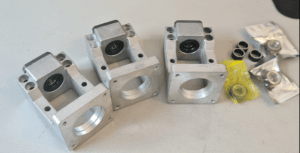 I chose for HLTNC's option due to the fast shipping to EU and good prices. I opted for the HM12-57-V C5 (angular contact bearing) model
Product Brand: HLTNC
Product Currency: USD
Product Price: 12
Price Valid Until: 2024-07-31
Product In-Stock: InStock
Pros
Easy to use
Fixes alignment issues
Cons
Anodizing layer could be thicker